HX225SL
Engine
The high-performing, eco-friendly Hyundai HM5.9, turbocharged engine ensures both excellent fuel efficiency and high power.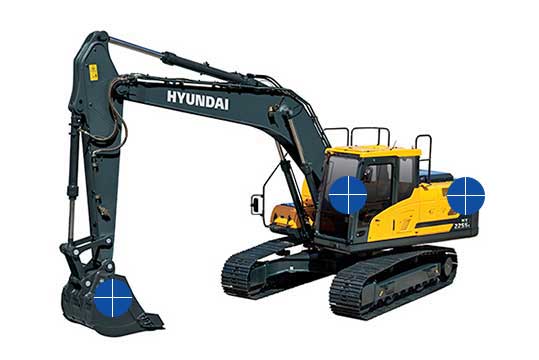 Reinforced Durability of Upper and Lower Structure and Attachments
The HX Series' upper and lower structure and attachments are highly durable, undergoing numerous tests, including road tests and virtual simulation. In addition, the wear resistance of the bucket has been improved with the use of new materials.
Cab
Low noise, low vibration, and ergonomic design make the cabin space more comfortable and pleasant. With focus on safety and convenience of operators, the HX
Series allows rapid and safe equipment inspection anytime and anywhere, providing an optimal environment for operators to work.
Engine
The six cylinders, turbo-charged, 4 cycle, direct injection engine is built for power, reliability and economy.